The North Fork of the Gualala River has increased due to the recent rain events. River flows are now above the bypass requirement of 41 cubic feet per second (see here), which means that the district is back under Voluntary Water Conservation measures.
Customers were notified of the change by automated phone calls today.

The National Weather Service Forecast Office in Eureka has alerted Northern California residents of upcoming storms, which will further increase the river flows:
A midweek storm will bring rain, wind, and snow to northwest California. Rain moves into the region from the north this afternoon/evening and becomes widespread on Wednesday. Rain, snow, and small hail are then forecast for Thursday as a colder air mass sets up over the region. Potentially significant snowfall is expected in the mountains of Trinity County. Showers will linger through Friday. For the latest weather information, please go to weather.gov/Eureka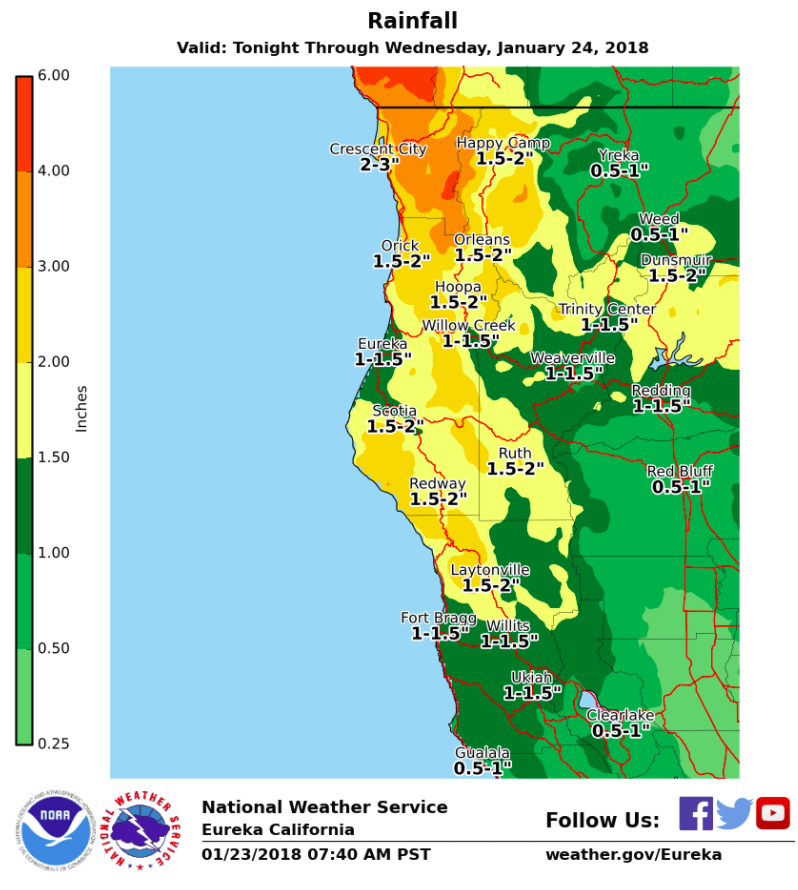 The rainy season is (finally) here!
Thanks for your conservation efforts, everyone!