The North Fork of the Gualala River has increased consistently due to a series of storms that have hit our area over the last few weeks. River flows are now above the bypass requirement of 41 cubic feet per second (see here), which means that the district is back under Voluntary Water Conservation measures.
Customers were notified of the change by automated phone calls today.

The National Weather Service has issued a Hazardous Weather Outlook and other weather outlets are showing predictions for several more inches of rain this week.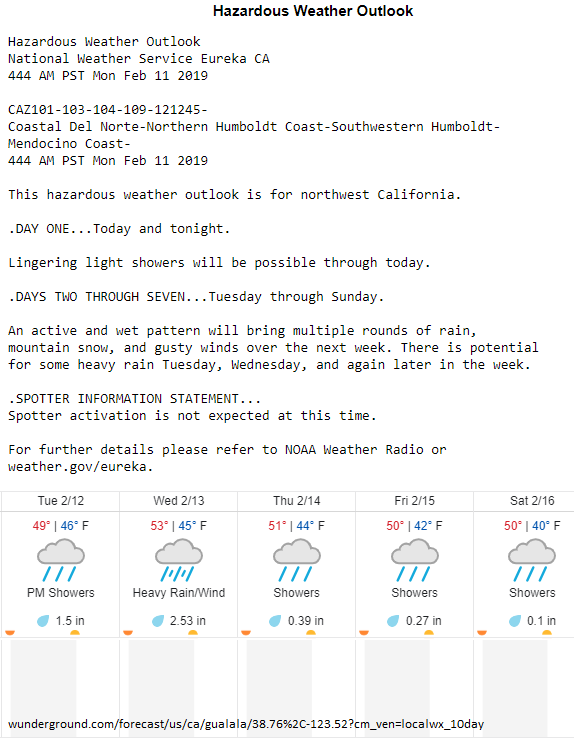 Batten down the hatches everyone! And keep up the good work with your conservation efforts!